The gift given by fate has already been secretly priced.
When Chris Wu embarked on the flight to South Korea, he probably would not have thought that he would be greeted with such a dramatic future.
In 2012, Chris Wu made his official debut as a member of the Korean group EXO and later served as the captain of EXO-M. Two years later, he won the lawsuit and returned to China at a time when the Chinese entertainment industry was surging.
Unexpectedly, as a "top-tier" star, Chris Wu, who was originally out of the ordinary industrial cycle, eventually became a symbolic footnote of the industry's decline.
On the evening of July 31, the Beijing police announced that after investigation, Wu Moufan (male, 30 years old, Canadian) had been criminally detained by the Chaoyang Public Security Bureau in accordance with the law on suspicion of rape, and the investigation and handling of the case was being further carried out.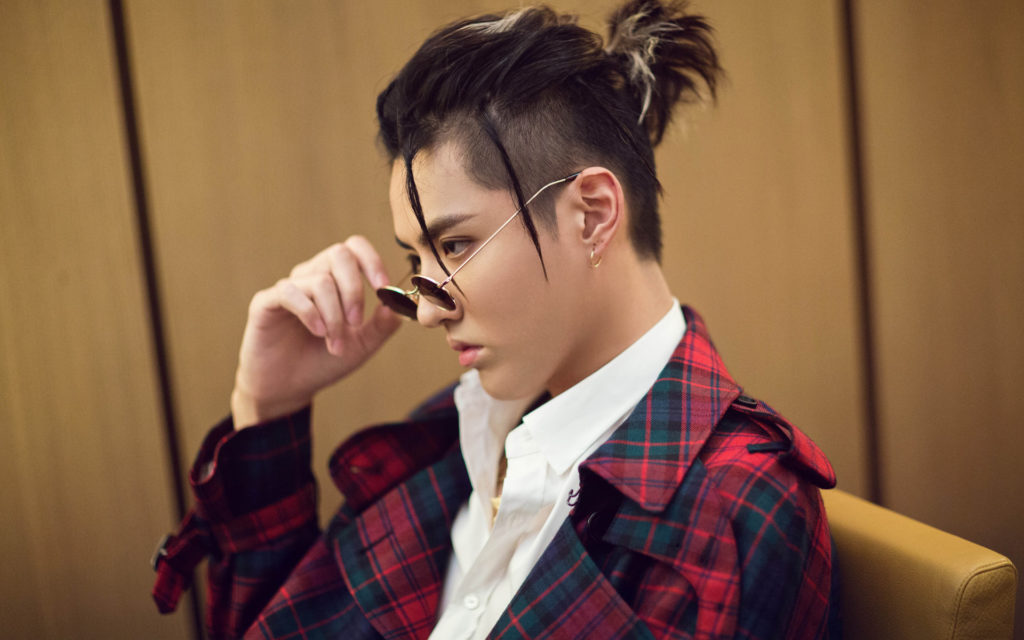 "darling"
When he returned to China in 2014, all the doors were open for Chris Wu.
Back then, Chris Wu joined Xu Jinglei's film "There is a Place Only We Know" as the leading actor. The film was written by Wang Shuo.
The following year, Chris Wu joined the film "Old Paoer" directed by Guan Hu and directed by Feng Xiaogang.
Both of these projects were golden resources of the "Beijing Circle" at that time.
At that time, Feng Xiaogang was full of praise for Chris Wu. Guan Hu also stated in the recording of "Qiang Qiang Threesome" that the newcomer Chris Wu is very clean and simple, and the host Dou Wentao next to him did not show particularly ups and downs during the conversation.
In 2016, Chris Wu partnered with another Korean trainee Han Geng to starred in "Xia You Qiao Mu, Looking for Heaven", and partnered with Liu Yifei to starred in "To Youth, So You Are Still Here". In October of that year, Burberry announced Chris Wu as its brand new spokesperson, opening the prelude to the era of international luxury brands in China.
Behind it is that China's entertainment industry has ushered in a year of explosive growth. In 2015, the stock price of Huayi Brothers once climbed to 31.9 yuan, with a total market value of over 80 billion, which is known as the first share of the GEM.
Against this background, in 2015, Wentou Holding Co., Ltd. (SH.600715) listed Songliao Automobile, which was on the verge of delisting, backdoor, Wenzi Holding became the controlling shareholder, Yaolai Culture became the second-largest shareholder, and Junlian Jiarui became the third Major shareholder. After the listing, the non-public funds raised were nearly 4 billion yuan. On September 19, 2016, the stock price of Wentou Holdings reached a high of 26.62 yuan, and the closing price on July 30 this year was only 3.06 yuan, which was 88% from the highest value.
It is worth noting that Yaolai Culture's actual controller is Qi Jianhong, and Qi Jianhong and Jackie Chan have a well-known resource link relationship; Junlian Jiarui shareholders include Feng Xiaogang, Zhang Guoli, Li Bingbing, Huang Xiaoming, and many other celebrities.
This means that Wentou Holdings is a "high-end" film and television platform surrounded by celebrity resources. In those days, this was a good configuration.
"It's just rushing to the entertainment industry to speculate in market value. At that time, it also competed with Beijing Culture for fame." Many industry executives who are very close to the top of Wentou Holdings told the 21st Century Business Herald reporter.
Such a company still needs some hype, so Qi Jianhong found Chris Wu who was in the limelight.
In June 2016, Yaolai Film and Television reached an entrustment agreement with Hong Kong Xingrui Culture of Chris Wu's company. Chris Wu's advertising, film, and other performing arts affairs in mainland China will be fully represented and fully responsible for Yaolai Film and Television and will shoulder the responsibility of maintaining this derivative. Responsibility for the legal rights and interests of various entertainers. With multiple benefits, in September of that year, the stock price of Wentou Holdings climbed to a peak of 26.62 yuan.
Finding a backer is obvious to Chris Wu. During the same period, Chris Wu was deeply caught up in the rumors of having relationships with many women. The internet celebrity G Na exposed her intimate photos with Chris Wu, which triggered a heated discussion on the Internet.
In the end, the scandal was suppressed. Chris Wu continues to reach the peak of his career.
"Everyone has negative news, all of them, and I will have them, and that news will pass. (Will you scold him?) No, tell him to keep quiet." Jackie Chan said in an interview that year.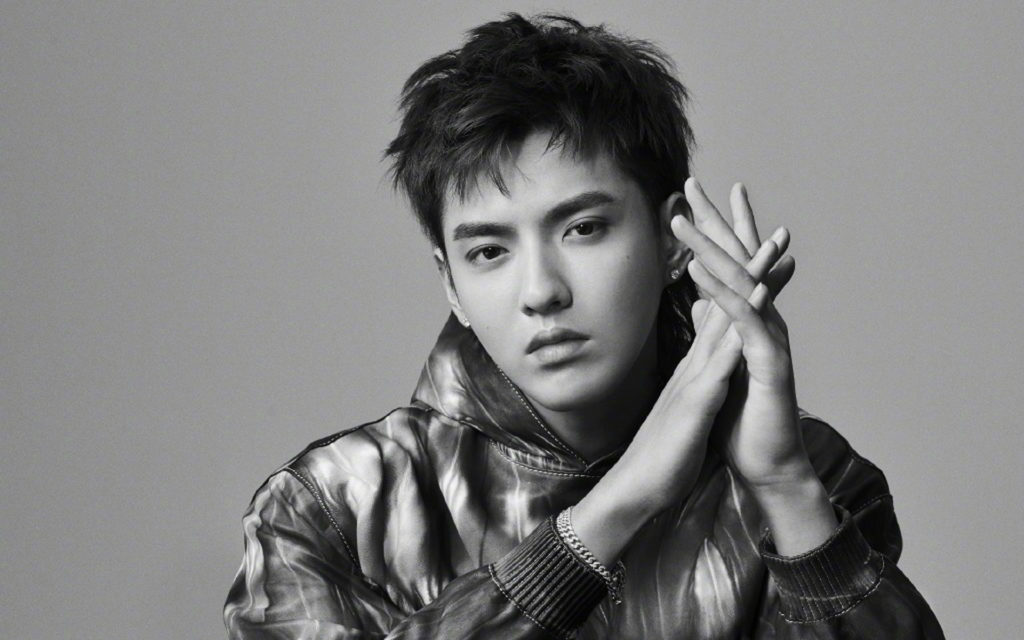 "Tragedy"
Objectively speaking, Chris Wu did not bring much actual income to Wentou Holdings.
According to the announcement, from 2015 to 2017, the talent brokerage business of Sparkle Roll and Jackie Chan, Chris Wu, and other artists carried out in-depth cooperation, mainly from Jackie Chan. In 2015, 2016, and 2017, the brokerage business income was 70,799,700 yuan, 71,415,100 yuan, and 74,947,100 yuan, respectively. Since then, since Yaolai, Jackie Chan, Chris Wu, and other artist brokerage businesses have not added new businesses, artist brokerage income has dropped significantly.
But Chris Wu's boom has indeed become the subject of hype for Wentou Holdings. In December 2017, Wentou Holdings emphasized that Chris Wu is a contracted artist under Wentou Holdings in a reorganization briefing.
This forms a trend. In September 2013, Huayi Brothers acquired Zhejiang Changsheng, which was only three months old, at a price of 252 million yuan. Zhang Guoli was the company's controlling shareholder and actual controller. Two years later, Huayi Brothers purchased a 70% stake in Dongyang Haohan for 756 million yuan in cash. The company's main shareholders include six artists including Yang Ying, Li Chen, Chen He, and Feng Shaofeng.
In November 2015, Huayi announced the acquisition of a 70% stake in Dongyang Meira, with Feng Xiaogang as the main shareholder. The transaction price was 1.05 billion yuan, and the company's net assets were -5,500 yuan.
The direct consequence is that capital has increased its dependence on top artists. It is even harder to talk about management as the top artists who are contended to become sweet and sour because they are surrounded by followers. The lack of corresponding restrictions under the huge work pressure, and the problems that can be solved under the capital umbrella, encouraged Kris Wu to "indulge" the decompression.
But the industry turning point ended this "cycle." In 2018, "Mobile 2" directed by Feng Xiaogang and starring Ge You, Fan Bingbing, and Zhang Guoli was reported and became a source of taxation for the film and television industry. The already ups and downs of the entertainment industry suffered a total freeze.
The financial report shows that in 2018, Wentou Holdings had a net loss of 697 million yuan; in 2020, the net loss expanded to 3.513 billion yuan.
Huayi Brothers had a net loss of 984 million yuan in 2018; in 2020, the loss expanded to 1.075 billion yuan. On July 30, Huayi reported 3.56 yuan.
Qi Jianhong also failed to get out of the storm. The relevant judgment documents show that in September 2018, Qi Jianhong's 264 million yuan property was applied by Yinhe Yuanhui, an investment company under Yinhe Securities, for preservation measures, and his 7 properties in Beijing were also seized. In November of the same year, Qi Jianhong was included in the list of untrustworthy persons for failing to perform the payment task. At present, Qi Jianhong's shares in Wentou Holdings have been transferred to Xiamen Trust due to the dispute.
But "top stream" Chris Wu got on the Internet Express without any surprises.
In June 2017, Chris Wu joined iQiyi's self-produced variety show "China Has Hip Hop", breaking the circle with the sentence "Do you have freestyle?" In 2019, iQiyi launched "Fashion Partner", with Chris Wu as the principal. In addition, iQiyi's self-made S+-level rap music reality show "China New Rap 2019" and "China New Rap 2020" both invited Chris Wu into the game.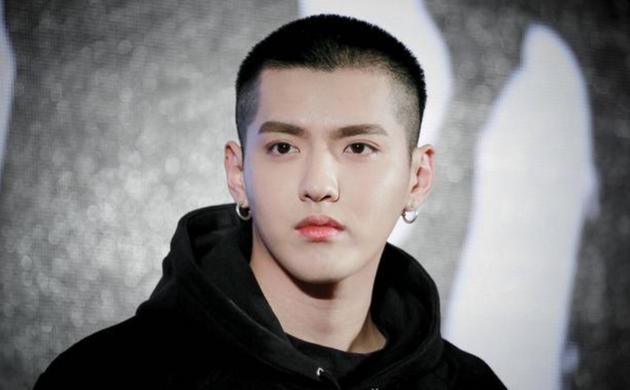 In February of this year, Chris Wu became the spokesperson of Tencent Video. This is a kind of in-depth cooperation. The S+ project "Green Hairpin Xing" was mainly invested by Tencent and also starred by Chris Wu. The play was originally scheduled to be broadcast on Tencent Video during the year.
With the protection of the Internet platform, it is tantamount to giving Chris Wu reassurance. In the "Du Meizhu" revelation, Tencent's entertainment media was absent, but NetEase kept paying attention.
It is also driven by the "suicidal" exposure of Du Meizhu, Wu Kris is heading for an unpredictable end.
In 2016, Chris Wu said in an interview that he likes to read inspirational books and find ways to make himself popular in the books.
I hope he can find the real answer in reading in a lot of ample time from now on.